This comment is from Armorguy - John Grima from
http://www.eastcoastarmory.com
, posted on S.A.G in October 2017 on a discussion on the best way to replicate the color and shine on the MG.34. I've added a picture of my own MG-34 at the end, on top of my BMW R71 Replica
"Unlike the Brownings where they were mostly a grayish parkerizing the MG34 look to have been mostly parkerized with a very dark dark grey or a black coloring. For my builds on MG34s I use flat black spray paint and for the weathering look I dry brush on silver paint. For the brush I use a soft fan brush.
For the stock, you have a few options as there were many variations from wood, to brown or black bakalite, to even metal tipped upgraded ones
For the grips they were either bakelite, or Aluminum (for the russian front as the bakelite ones would break in the cold)
For painting bakelite I use Tamiya Red Brown, and once dry I brush on rustolium gloss lacquer. during the application with the brush strokes the lacquer will dissolve the tamiya paint and when it dries gives you the swirl look of bakelite"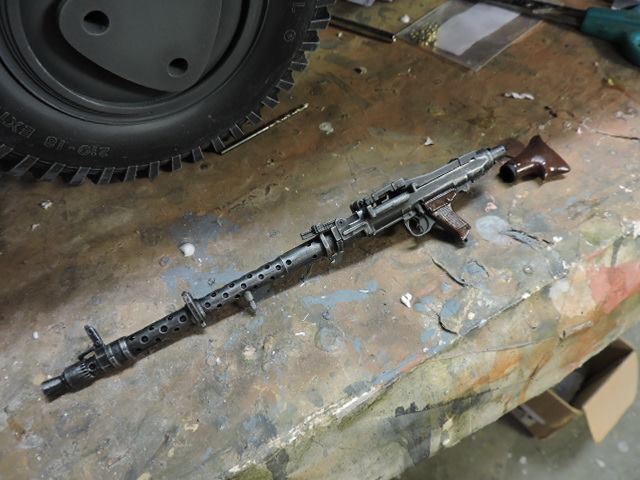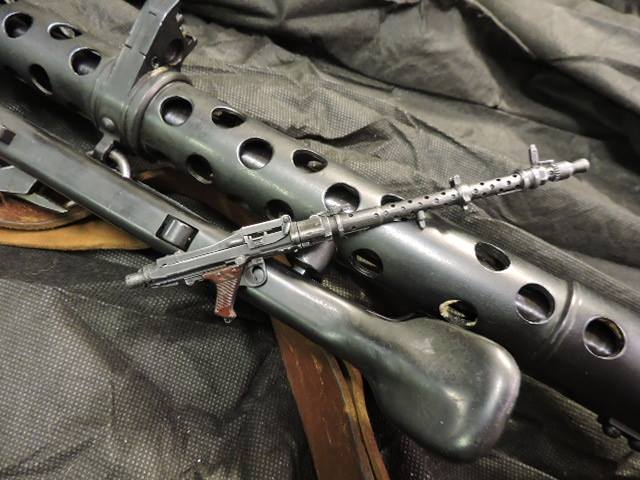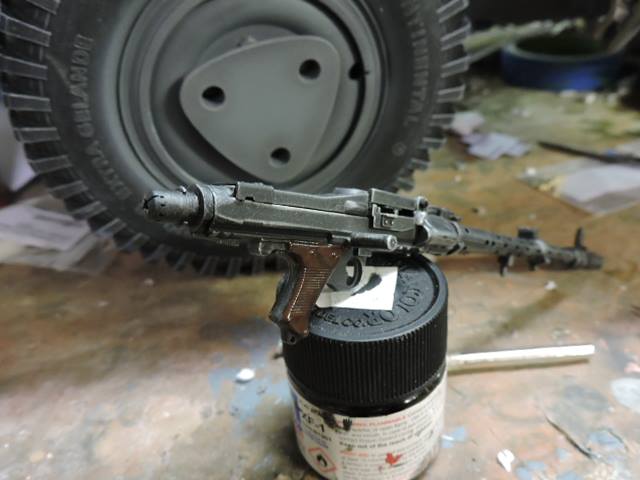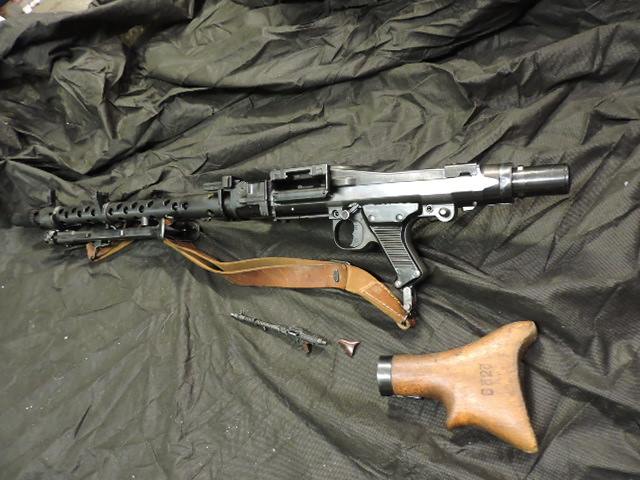 Provo, Utah parade of the 4th of July
_________________
"Don't fight a battle if you don't gain anything by winning" Erwin Rommel
http://www.fieldofarmortanks.com